Writing about meat processing during COVID-19
Our food supply is held together by immigrants who continue to grow, pick & process our food

Trying to get people on the record for an article about meat processing in Arkansas is like breaking into prison
I like a challenge, which is why I'm spending this week talking to the immigrant workers who are processing your meat. Some of them work for companies who have polices in place to address the threat of the coronavirus, while others do not. I've talked to a few people in management at Tyson, the nation's largest meat packer, although none of them wanted to go on the record discussing how the company was dealing with coronavirus.
Here is what my schedule looks like today:
11am: interview in Spanish with a podcast host in Spain who wants to discuss how rural Arkansans are preparing for the coronavirus. Europeans, as it turns out, are fascinated by life in rural Arkansas.
3:30pm: interview with an immigrant woman who works at a chicken processing plant in Arkansas
Notes: The ammunition factory in Springdale, AR is still producing ammunition during COVID-19. This is a story idea I'm interested in pursuing, but another one that would be difficult to get people on the record discussing.
Walmart is also still running, and those workers are keeping people throughout the US in groceries.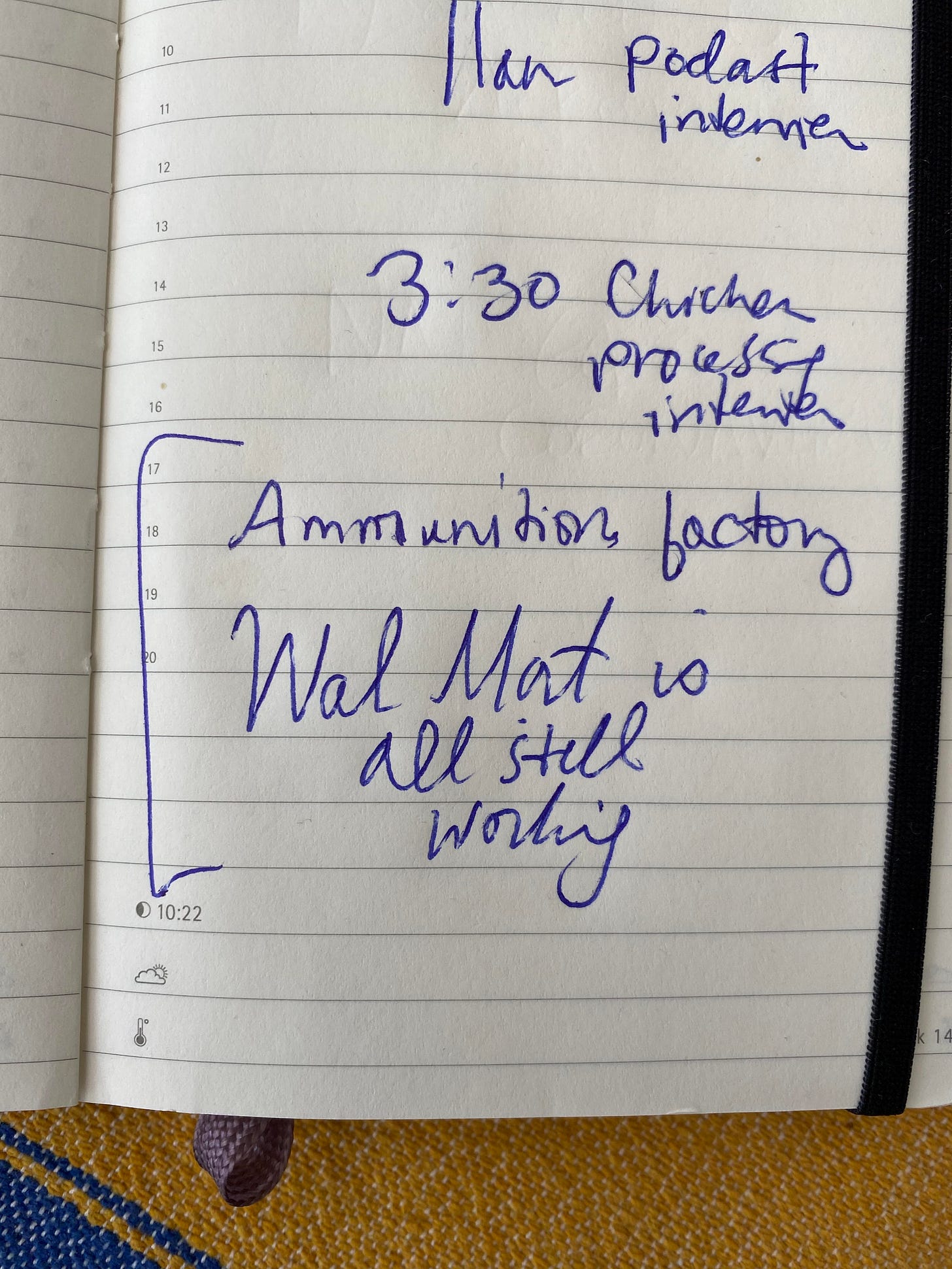 Reporting via the phone
My entire life as a journalist, I've pursued stories in person, the kind of stories where I ride and walk and live and breathe and break bread with the people I'm writing about. Without a doubt, reporting from self-quarantine is different. However, I've found incredible solace in reporting stories from self-quarantine in Mexico. I like the challenge of finding new ways to tell stories, of being forced to find the emotion and power of the story over the telephone. I am thankful to my editor at the Arkansas Times who has provided me the support to report stories that I think are important, and who has also provided a photo budget so I can work with Matt White, whose portraits of rural Arkansans capture the beauty and complexity of rural Americans.
Sending love from my home office,
Alice