Why I Love Radio
Podcasting in Santiago, Chile

What am I working on?
For the past several months, I've been working with Catalina May and Martín Cruz of Las Raras Podcast on my first podcast script in Spanish. Last week, I recorded the script with her in a radio studio in Santiago, Chile, which is where the podcast is based. Martín helped coach me through recording the script, which is always helpful in radio because getting the emotion and the emphasis right is not as easy as you might think. Catalina was brilliant and incredibly intuitive in working with my interviews, and the whole experience made me thankful that I get the opportunity to create projects from the ground up and that my work brings people like Catalina and Martin into my life. The podcast will air in September, and it will be their first podcast featuring a non-native Spanish speaker.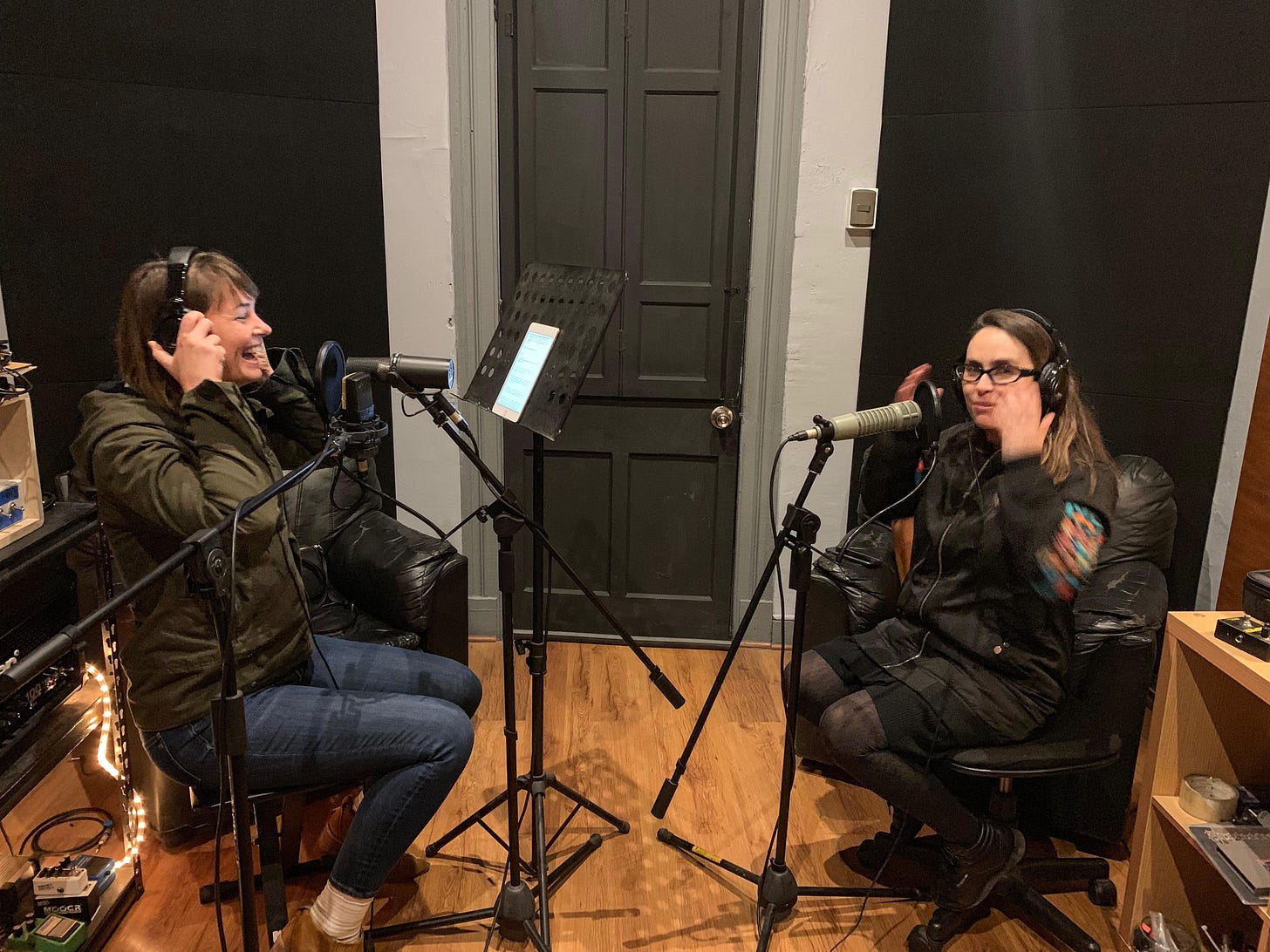 Photographers I love:
When I met Colombian documentary photographer Carlos Bernate in 2017 at a journalist training, he was young and hustling, working in fast food but also had managed to create a portfolio of poetic, emotional images of the FARC in Colombia. When he presented his work to everyone at the workshop, he said, "I'm a romantic. I work with my heart all the time." And I wrote that down and have carried it with me since then, because I was moved by his work and the heart he so clearly put into everything he was doing. Since then, he has continued to work all kinds of jobs while applying to different photo workshops. This week, he was accepted in to the prestigious Eddie Adams Workshop. I think of him often and love seeing how over time good work done by good people shines.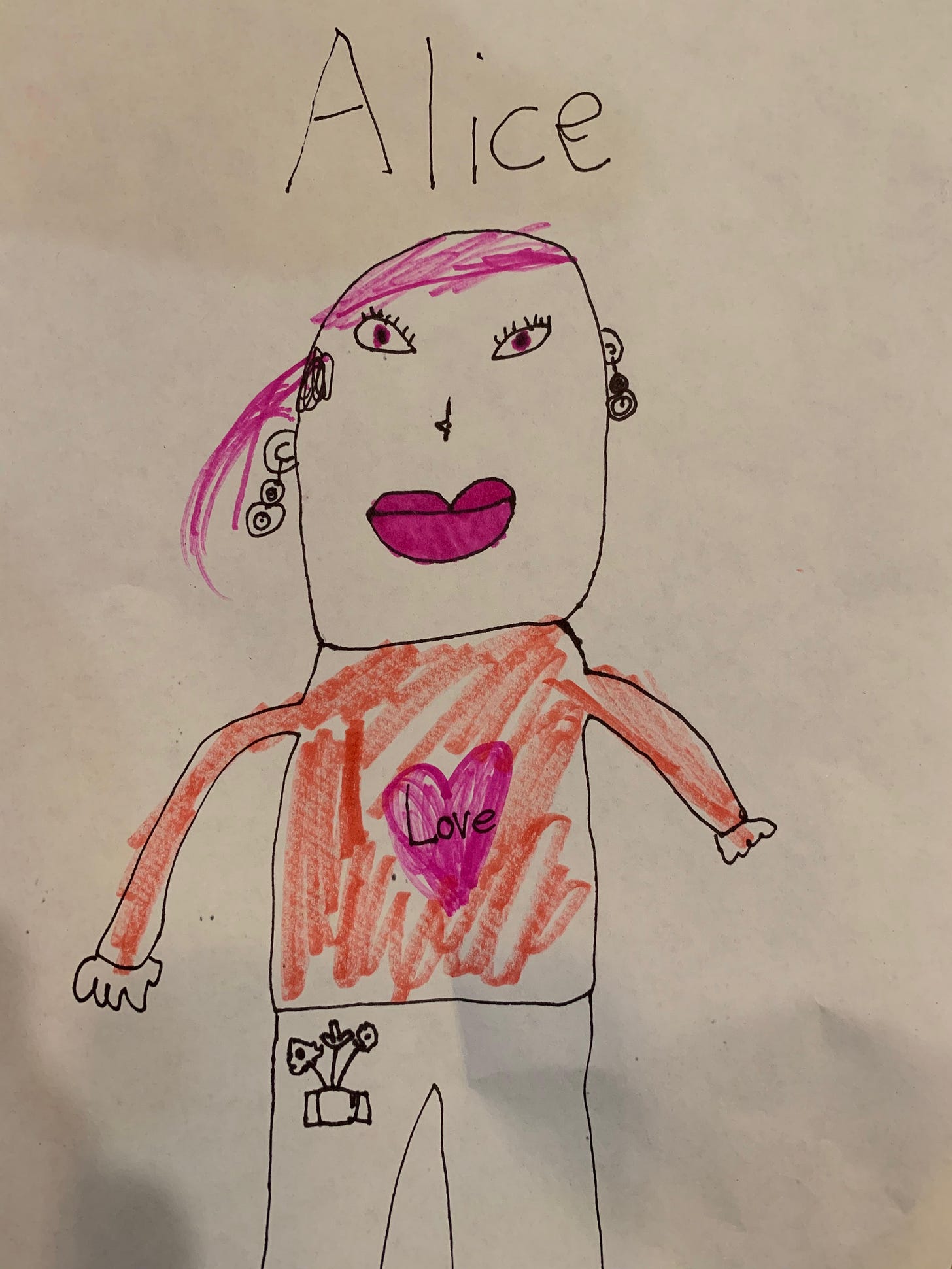 What makes me happy right now:
I recently visited one of my dear friends from high school who has known me since I was 14. Her 6-year-old daughter Maple drew this portrait of me, and it made me feel glowingly happy, because I felt that Maple had seen me and capture my essence. I love her attention to detail and the flowers she put in my pocket. I've been thinking about happiness a lot, which I always do as my birthday approaches. I tend to get existential and wonder about the meaning of life, so it was good to have Maple remind me that small, handmade acts of kindness are what keep us all feeling loved, seen and happy.
xoxo,
Alice