"We need to bring our gifts to this time, this crisis, this complexity." - photographer Lynn Johnson
COVID-19 through the poetic eye of photographers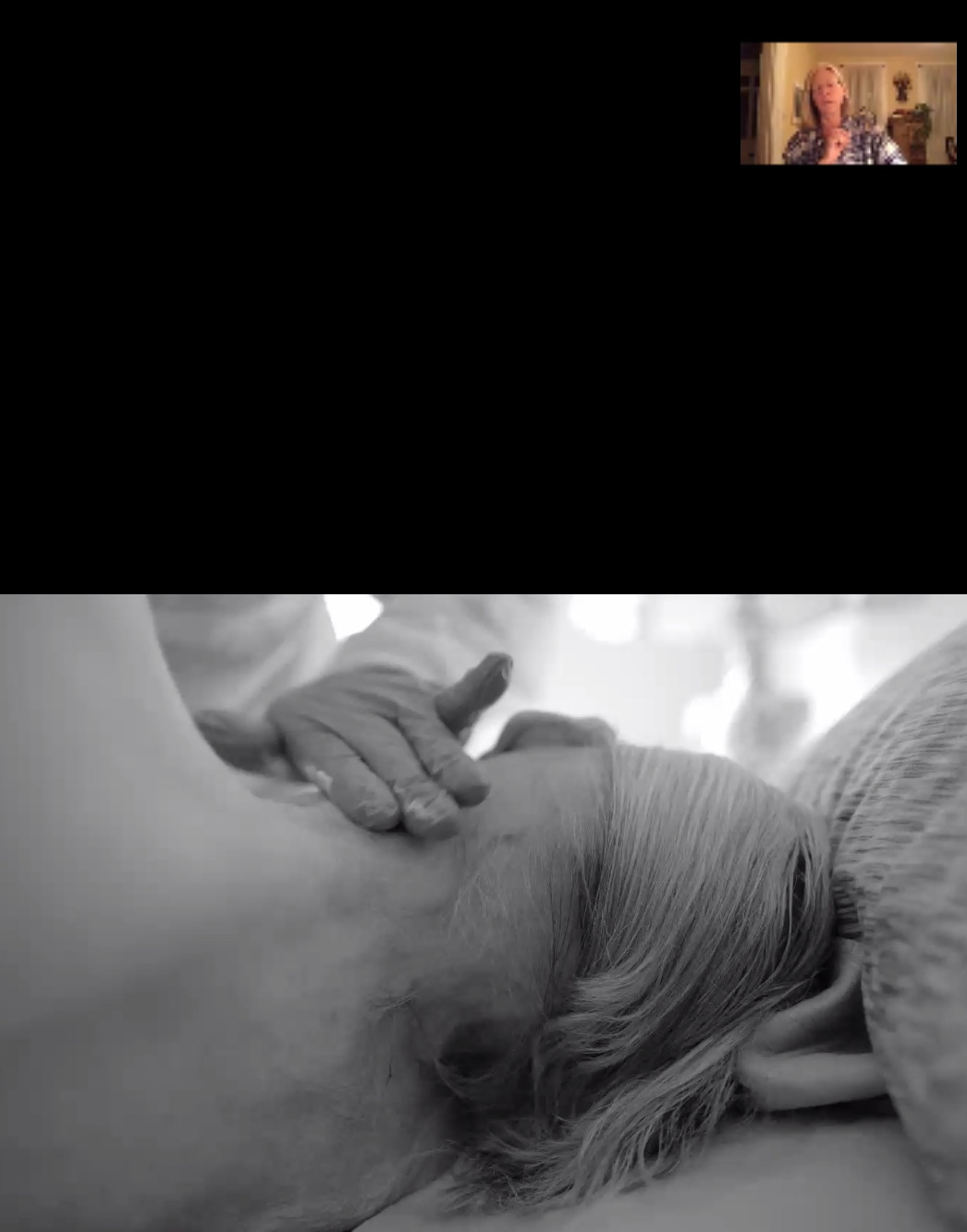 Screenshot of a virtual talk with photographer Lynn Johnson "Pandemic Diaries, with Lynn Johnson & John Stanmeyer"
Since COVID-19 hit, I've been sequestered,
hiding,
perhaps just surviving day to day,
frustrated that I haven't found a path for my creative energy,
the ideas and projects that make me feel alive.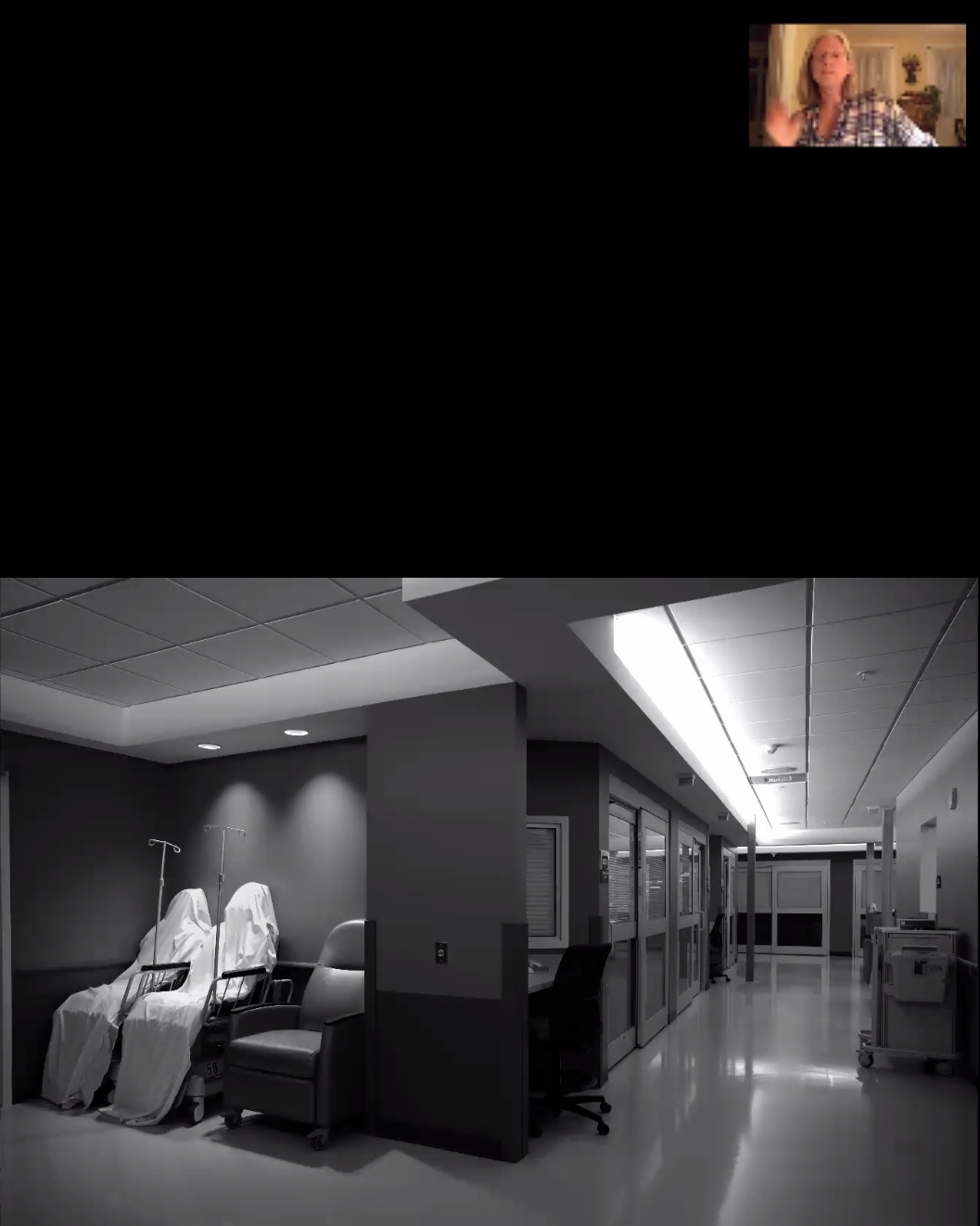 Screenshot of a photo by Lynn Johnson from her project documenting life inside a small hospital on Whidbey Island, WA during COVID-19.
Tonight I attended a virtual talk with National Geographic photographers Lynn Johnson and John Stanmeyer, and their words broke through me, washed over me, reminded me of the beauty of each one of us working from where we are to share what we can. At the beginning of the coronavirus pandemic, Lynn explained, "I have a pattern of leaving…I just, I just went." She left Pittsburg and has been documenting the life inside a small hospital on Whidbey Island, WA.
In terms of being creative, Lynn said, "We are mainlining the news and the IG posts and at some point, you have to turn that all off and believe in your project." One of the ironies of the pandemic is that almost the only way to connect is virtually, and we are all, more than ever, consuming each other's lives online. It can be an overwhelming and terrifying time to be online, and I know I have felt that it was almost impossible for me to disconnect from the news. Lynn reminded me to turn that all off and believe in my project. She said, "We all have to tell the story – every last one of us, whatever we see, whatever we care about."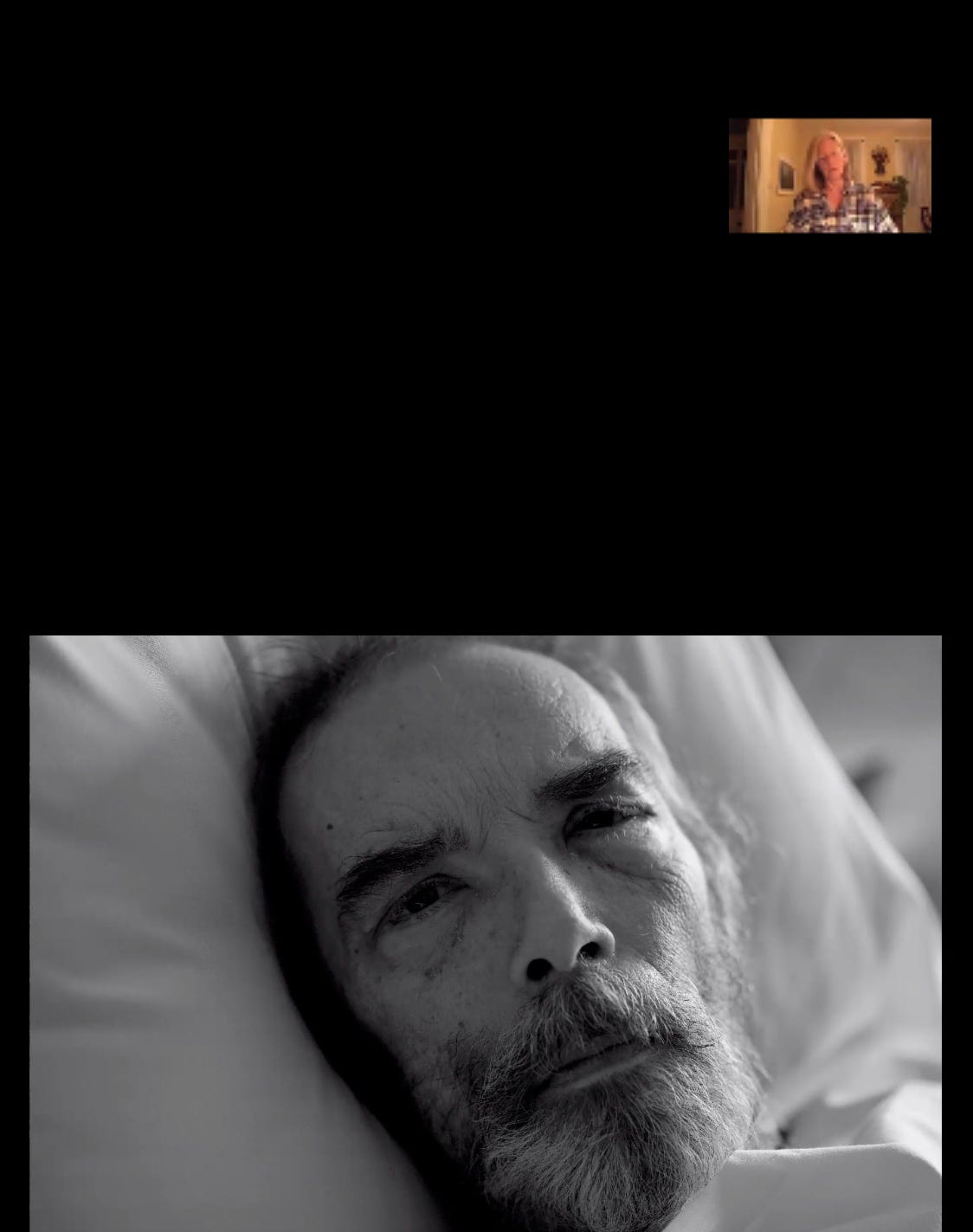 Screenshot of a photo by Lynn Johnson. She described, "This is Tony. He survived nine days on a ventilator."
I love photographers who are also poets, and Lynn is one of those souls. Here is what she said about creating during COVID-19, words that I will carry with me, "We have been abandoned by the system. And we are having to find our way, maybe for the first time, for the right reason. I spent so many years producing work for a magazine, a newspaper, a whatever. Yes you are in the story, and yes you care about the people and you are surviving all the things you see, but what is the heart of the reason you work?" It isn't easy to create when nobody wants anything, when you have no audience, no editor, no financial support. But it is possible to remember what moves you and to work on whatever that is right where you are as you can. "To treat people with dignity. You cannot feel that you have to compromise others for your gain. You're not going to make a lot of money, you're not going to be freaking famous. You have to let go of all that stuff if you want to treat people with dignity," said Lynn.
During the pandemic, we are forced to sit with ourselves, and it is hard to face our own imperfections with kindness. "You have to go through that trauma of self-awareness and development. You always have to face yourself," said Lynn. There are days when I hardly function, and I am frustrated with myself.
"This country is awash in the trauma of transformation," described Lynn. I have witnessed the trauma from afar, have felt it in my bones, and I want to participate in the transformation.
Signing off with pure Lynn: "We need to vote. We need to be engaged. We need to use our voices, to use our cameras and whatever tool you have to make this country a safe place for everyone. We are all responsible. If we can use our gifts for that, then that is something to be grateful for."
Sending love,
Alice