The writer as a young girl
"Alice, I hope you will continue the beautiful artwork & the good stories" - my first grade teacher on my report card

In Arkansas, going through boxes of papers my mom saved from my early writing years
I spent last week in Arkansas working on a story for the print edition of Oxford American, a continuation of my writing about my parents and my childhood in the Ozark Mountains. I'm thankful that they let me write about their lives, because I know it isn't always easy to have a daughter who is observing you and taking notes. I put my mom to work rooting around the house to find my childhood journals, and in the process she found my early storytelling starting from first grade, including illustrations.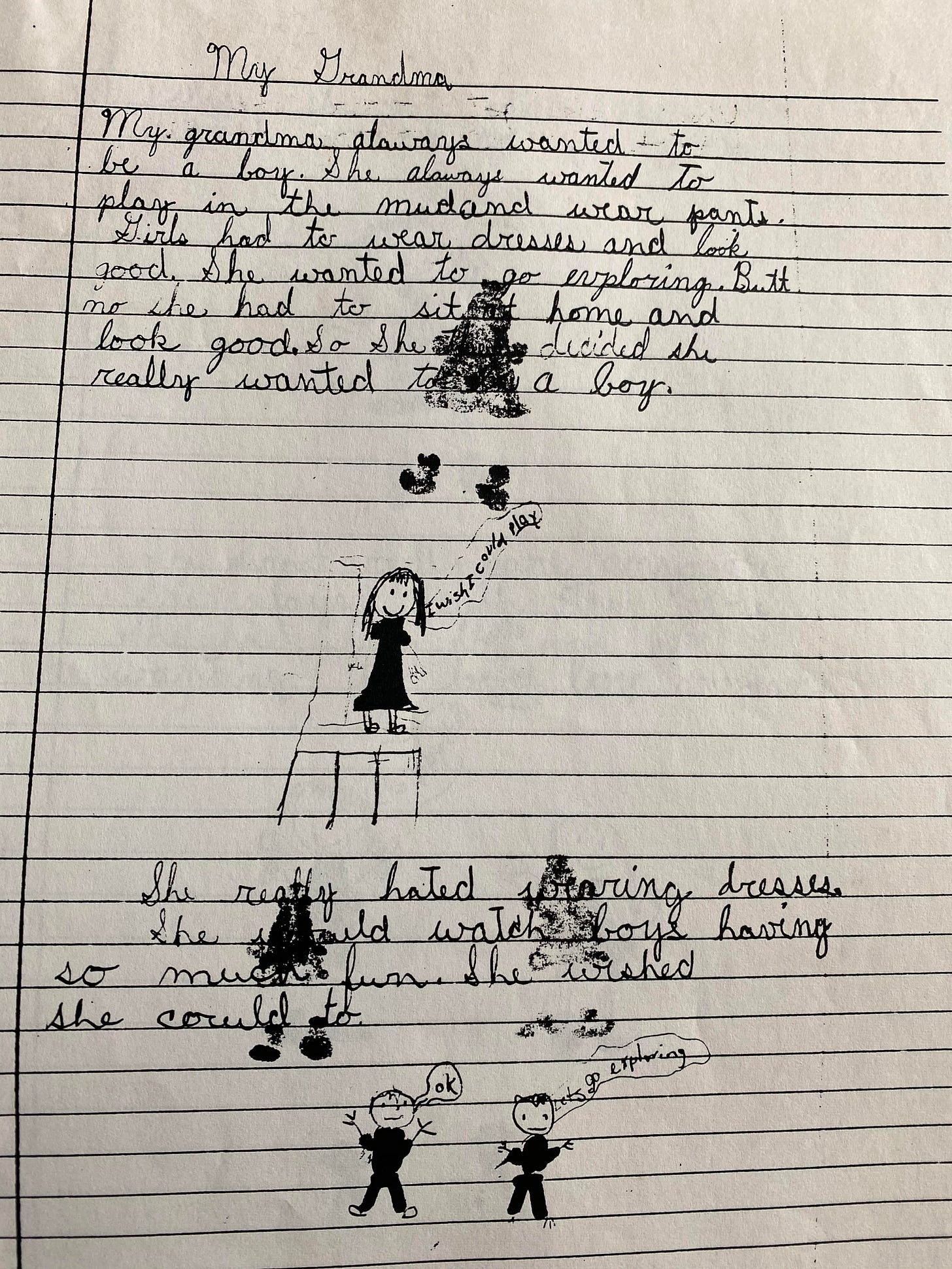 "My grandma always wanted to be a boy."
I did not remember writing this story, but it includes all the issues that continue to motivate my writing today: gender equality, a yearning for adventure and the early knowledge that "Girls had to wear dresses and look good." I also found this handwritten note from my first grade teacher on my report card encouraging me to continue my "beautiful artwork and good stories."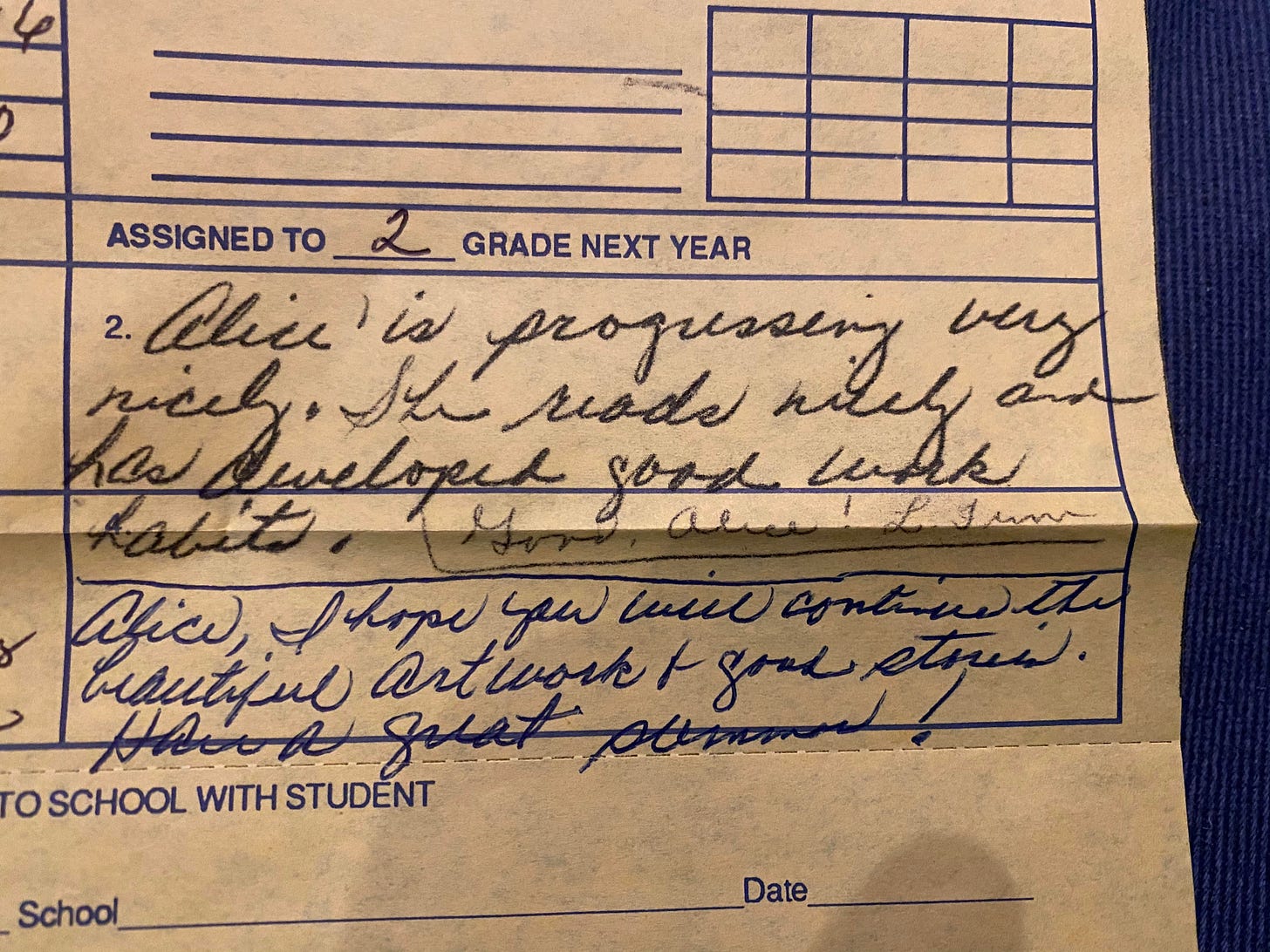 It is powerful to be reminded that this force within me, the one driving me to write, has been there since the beginning. Never underestimate the power of your actions to provide the kind of support - whether you are a first grade teacher or a taxi driver - that allows others to live their truth and keeps them on what is sometimes a long and difficult path.
Sending love,
Alice