The stories that take years to report
A trans activist from El Salvador who has helped countless trans migrant women fight for asylum in the U.S. finds asylum for herself.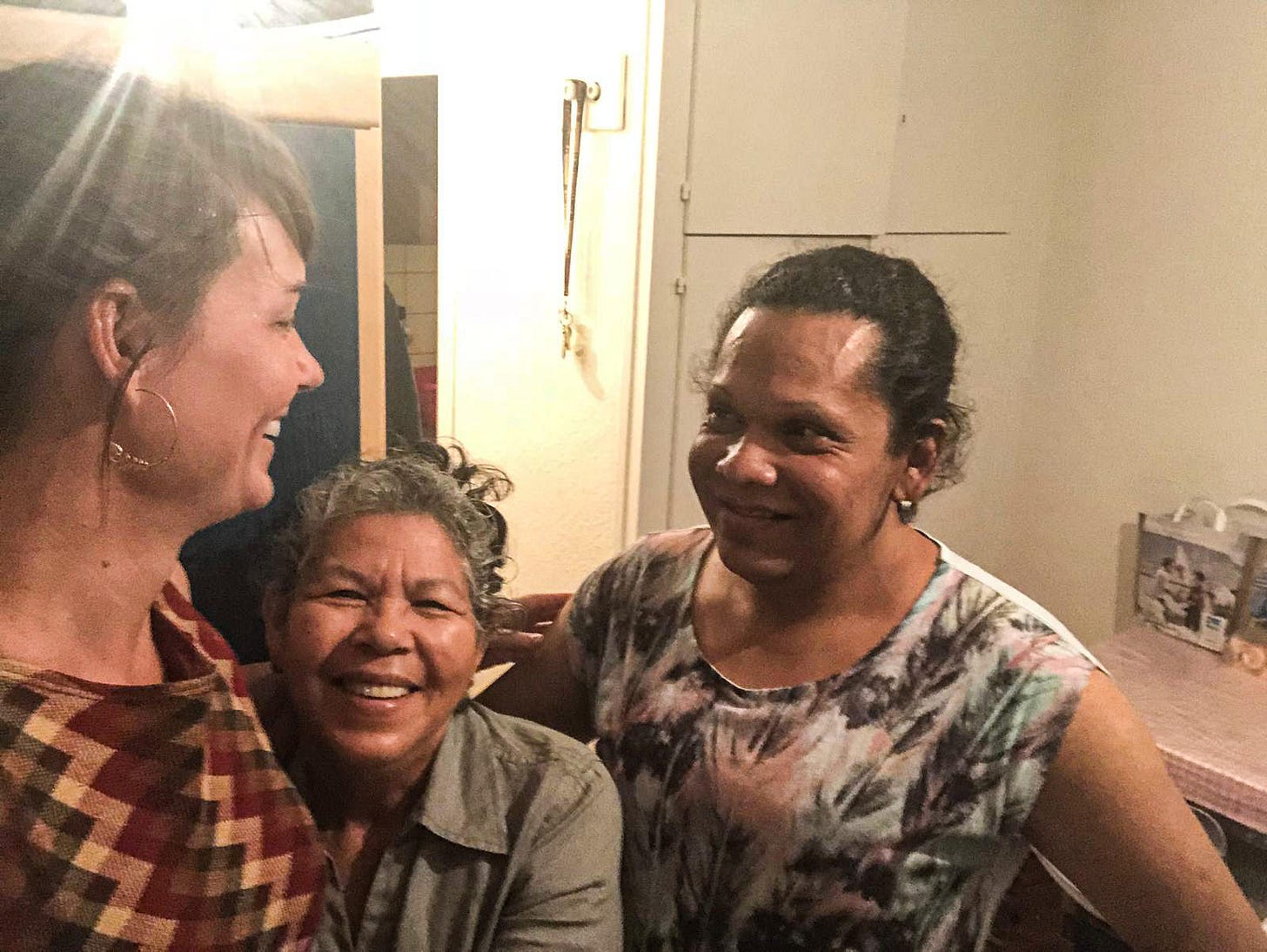 I took this selfie with trans activist and human rights defender Karla Avelar and her mother when we reunited in Switzerland in 2018 as I followed them through the asylum process.
I began reporting this story for Longreads on trans activist and human rights defender Karla Avelar from San Salvador, El Salvador in 2017. Much of how I find stories and follow them is organic, and after spending a few weeks in San Salvador with Karla, I kept in touch with her. Shortly after our interview, she and her mother flew to Switzerland as Karla had been nominated for a human rights award. At the time, both Karla and her mother had received death threats in El Salvador - Karla for her activism on behalf of the LGBTQ community and her mother simply for being the mother of a trans woman. In Switzerland, they had to make the tough decision to request asylum which meant they would never be able to return to their homeland. Karla said of her decision to request asylum, "I believe, and I am very clear, that the country does not need martyrs. And I am very clear that I serve more alive than dead."
When Karla told me about how she and her mother were adjusting to their new life in Switzerland as they went through the asylum process, I knew I had to go see them. In 2018, I used air miles to buy a ticket to Switzerland and stayed with a friend. As a result of my going to Switzerland, I got to witness two women, neither of whom had ever been given the opportunity to finish elementary school, learning French. Karla and her mother, who was 64, hadn't lived together for 32 years: Now they practiced French together and her mother, who never learned to write, carefully traced the letters of the French alphabet in cursive well into the night. I will never forget that moment. That is the reason I pursue stories with everything in me, following them for years. I hope through my words you can see Karla in all her power and glory.
If you have time to recommend my story to Longform, click on this link.
Take the time to follow those stories and projects that move you,
Alice