the art of fact-checking
hire and appreciate fact-checkers in times when we need facts more than ever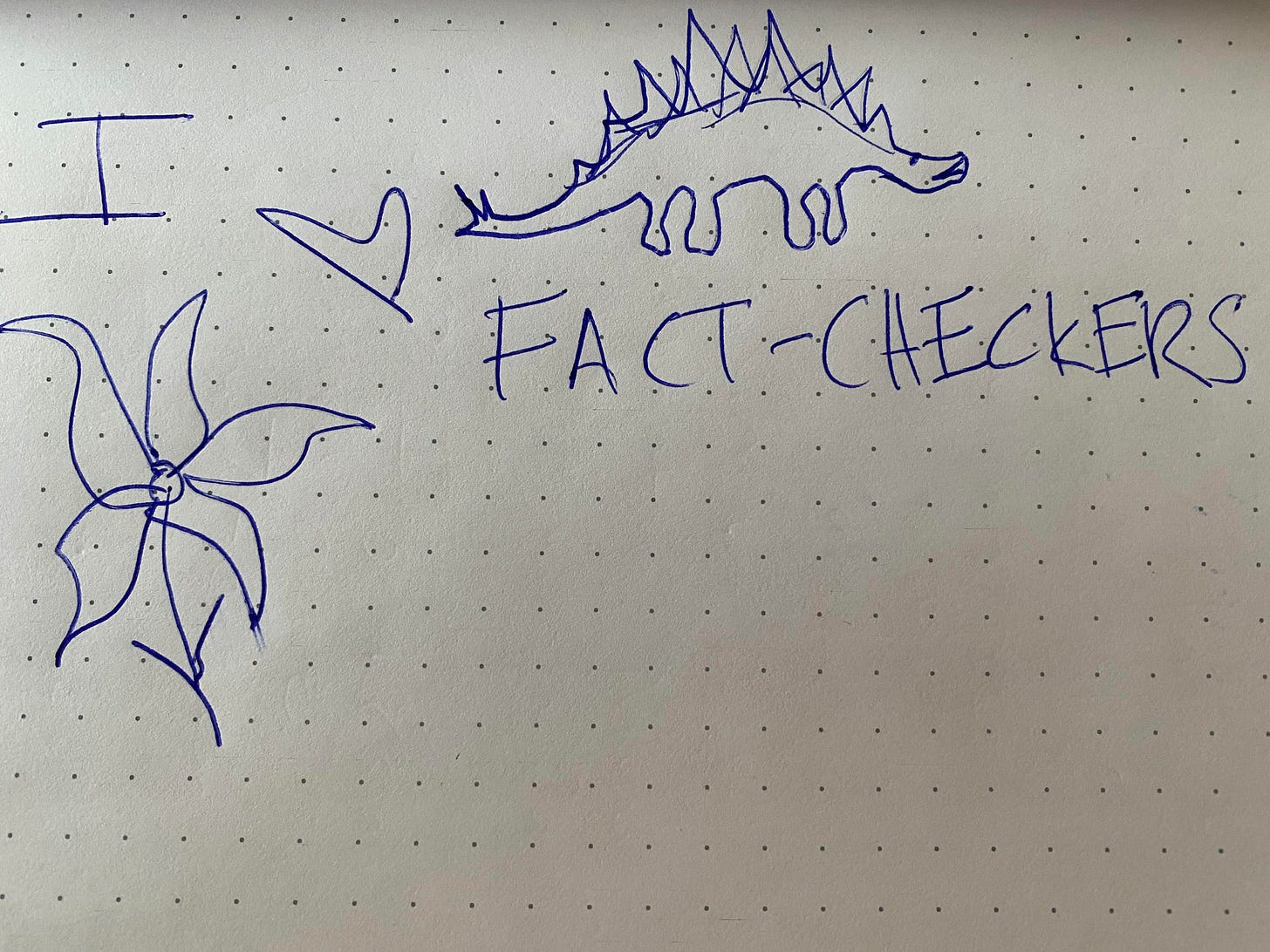 what the hell is fact-checking & why do we need fact-checkers?
Cédric von Niederhäusern, a professor at the International Center for Photography, recently invited me to speak to his photography students about fact-checking. I work as a freelance fact-checker at The California Sunday Magazine fact-checking articles that were reported in Spanish. Here are some examples of stories I've worked on recently:
Photographer Matt Black/Writer Diana Marcum 
Photographer Livia Corona Benjamin/ Writer Brooke Jarvis 
Photographer Toya Sarno Jordan/ Writer Wes Enzinna
On a basic level, fact-checking involves making sure that the people interviewed exist, that their quotes are correct and that data and other details are up to date. Media outlets that don't have rigorous fact-checking have experienced some scandals in recent years. I both work as a fact-checker and have fact-checkers at publications I write for, and I am eternally thankful for their work.
what materials do fact-checkers need to do their work?
Ideally if you are the writer or photographer of the story, you will provide one or all of the following to the fact-checker:
The telephone numbers of the people you interviewed

Audio files of the recorded interviews (this is ideal for vulnerable populations like migrants who likely won't have a telephone or could be in detention, so the fact-checker won't be able to reach them via phone). I would encourage everyone, even the old-fashioned who love handwritten notes, to record your interviews.

Copies of notes, photos of places or details described
what do I do with these materials?
If I have phone numbers, I often write those interviewed via WhatsApp before calling them. I introduce myself and include my webpage so they know who I am because many people don't know what fact-checkers are and will perhaps distrust you. Below is an example of at WhatsApp I wrote to an interview subject in Argentina for a recent story I fact-checked: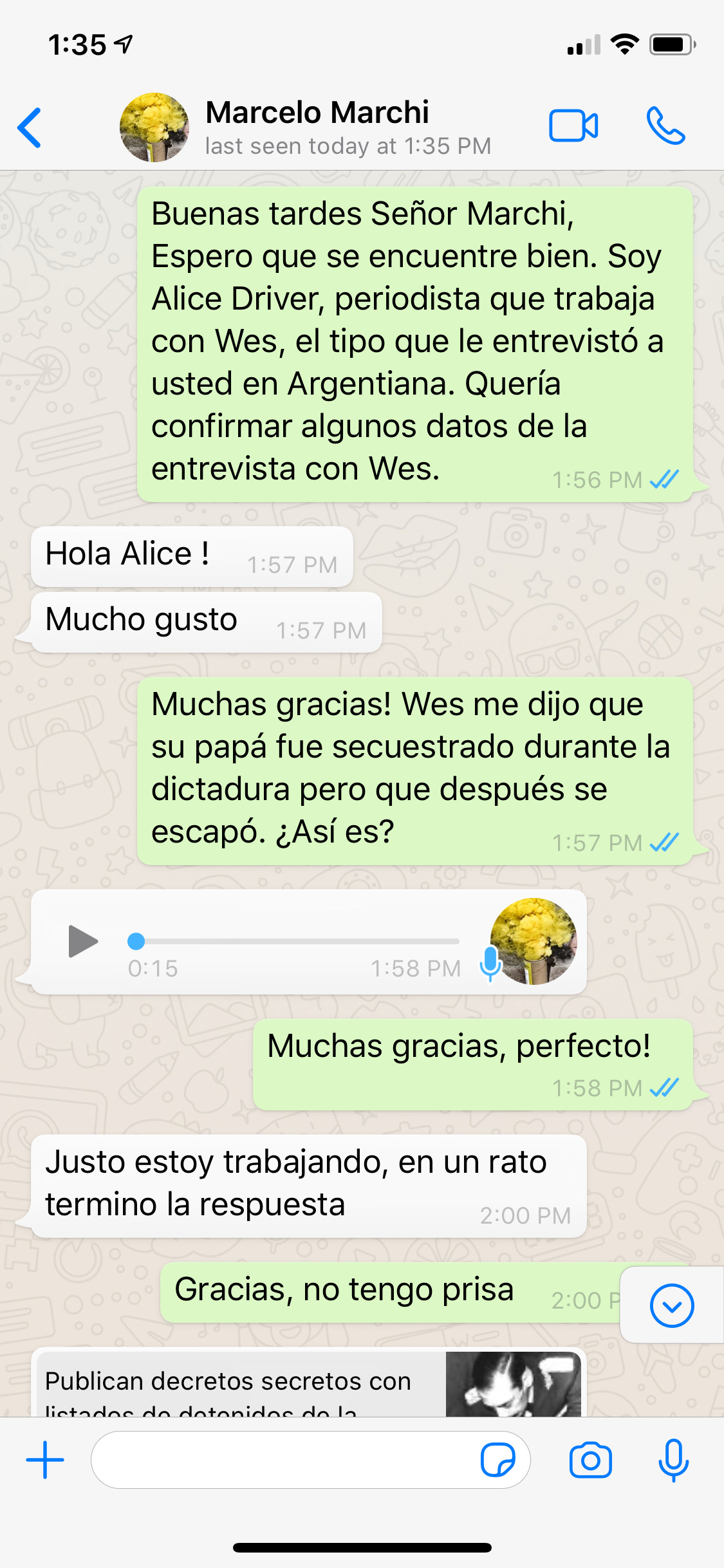 If you send me audio files, I listen to all of the audio, even if it is hours of interviews. Ideally you have transcribed and translated the quotes from the audio files, noting down the time stamp of each quote you used in your article. This saves me, the fact-checker, a lot of time. I correct quotes that have not been translated correctly.

If you send me notes or photos, I also cross-reference that information either via phone calls or with the audio files.

I am in regular communication with the editor at the publication and the author of the article. The author has the chance to respond to all of the fact-checking queries. Ideally the author responds quickly so that the fact-checker can wrap up their work and the article can go to publication.
Any publication that hires fact-checkers is one that you want to write for. I'd like to give thanks to Matt Giles who fact-checks my work at Longreads, to Miguel Salazar who fact-checks my work at the Columbia Journalism Review and to Remy Thomas who fact-checks my work at The Oxford American.
Fact-checking brings me a lot of joy, and I get to see the structure of the writing, research and photography process of other journalists who I admire.
In these times, hang onto facts & support fact-checkers,
Alice