Jumping in the creek
I'm hanging onto the last days of summer here in Oark.
When I feel anxiety, which is often, I try to go for a run with Ernesto, my parent's dog, and then jump in the creek.
I throw rocks to scare away the lurking water moccasin.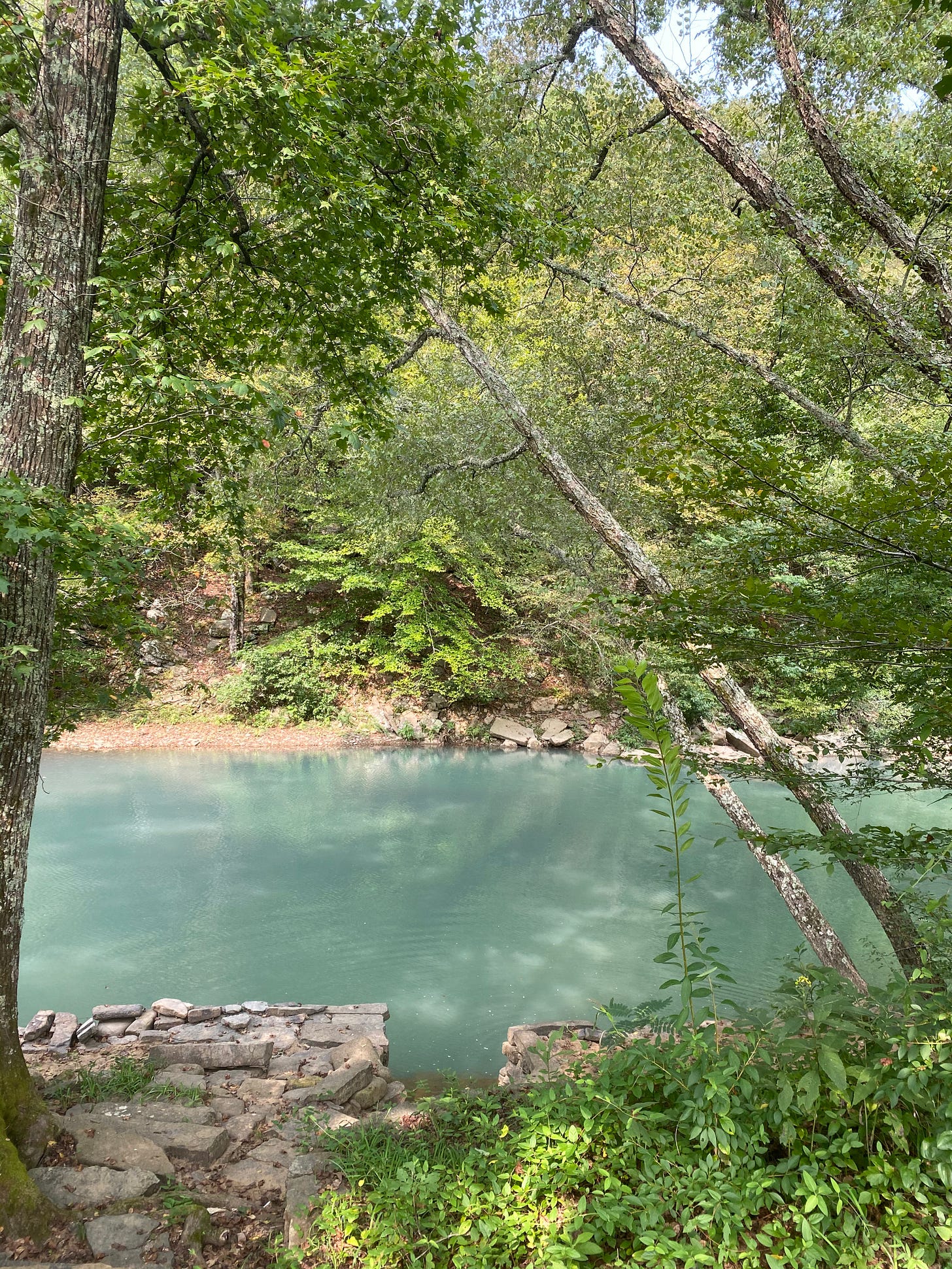 I've been writing letters every morning, trying to feel connected, and that the world can be a good place.
Here is a postcard of Georgia O'Keefe with her rock collection. She looks at home with her rocks and with herself.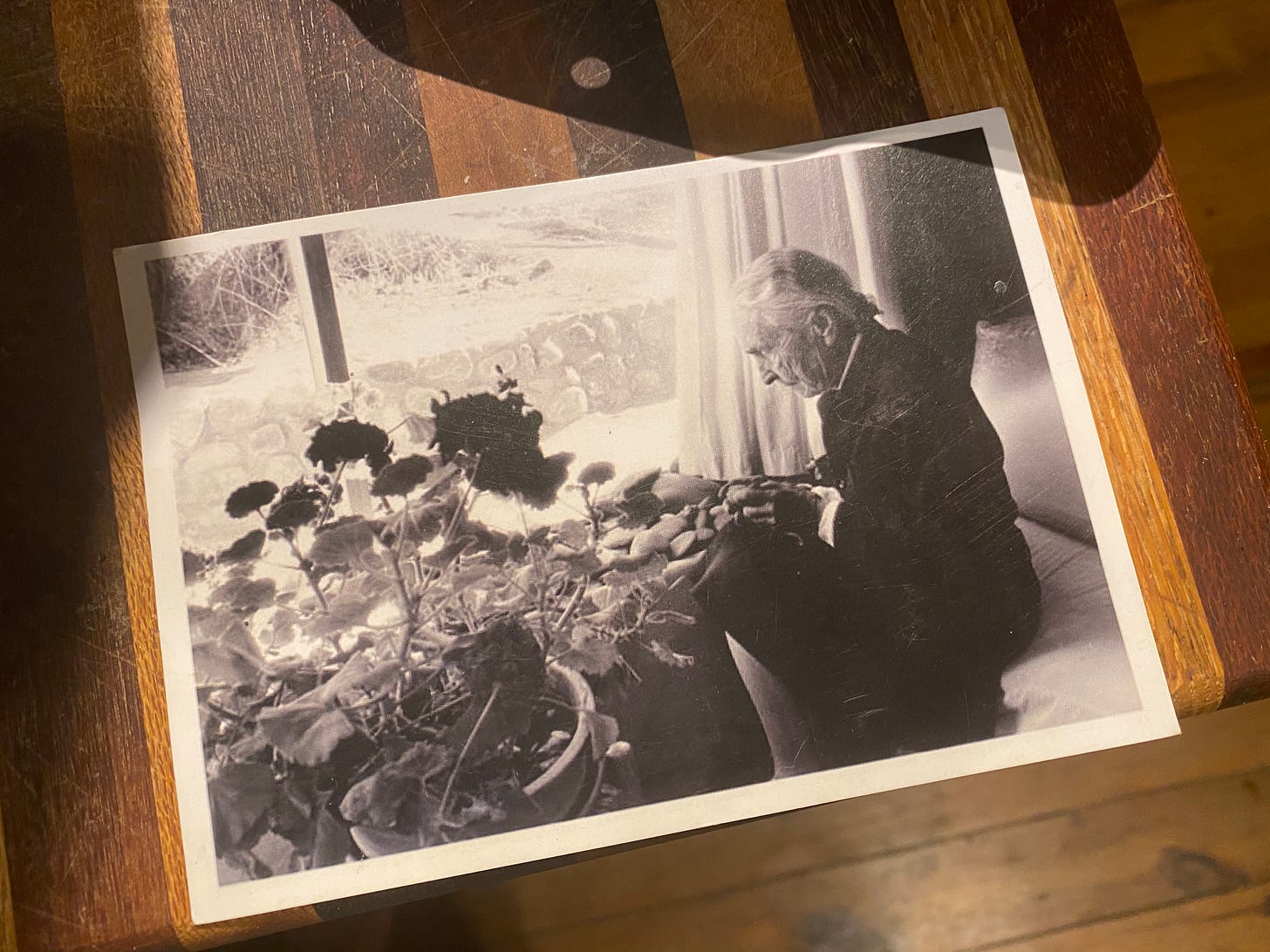 As I work here, I'm interviewing immigrants who are being evicted, who have become infected with COVID working jobs most of us will never do, despite the fact that they are essential. I struggle with not feeling that the world is overwhelmingly sad right now but I'm trying to work through it.
If you want a letter, send me your address.
Hang in there,
Alice