"I wanted to create my own reality, and I'm going to create my own reality on the way out too." - my dad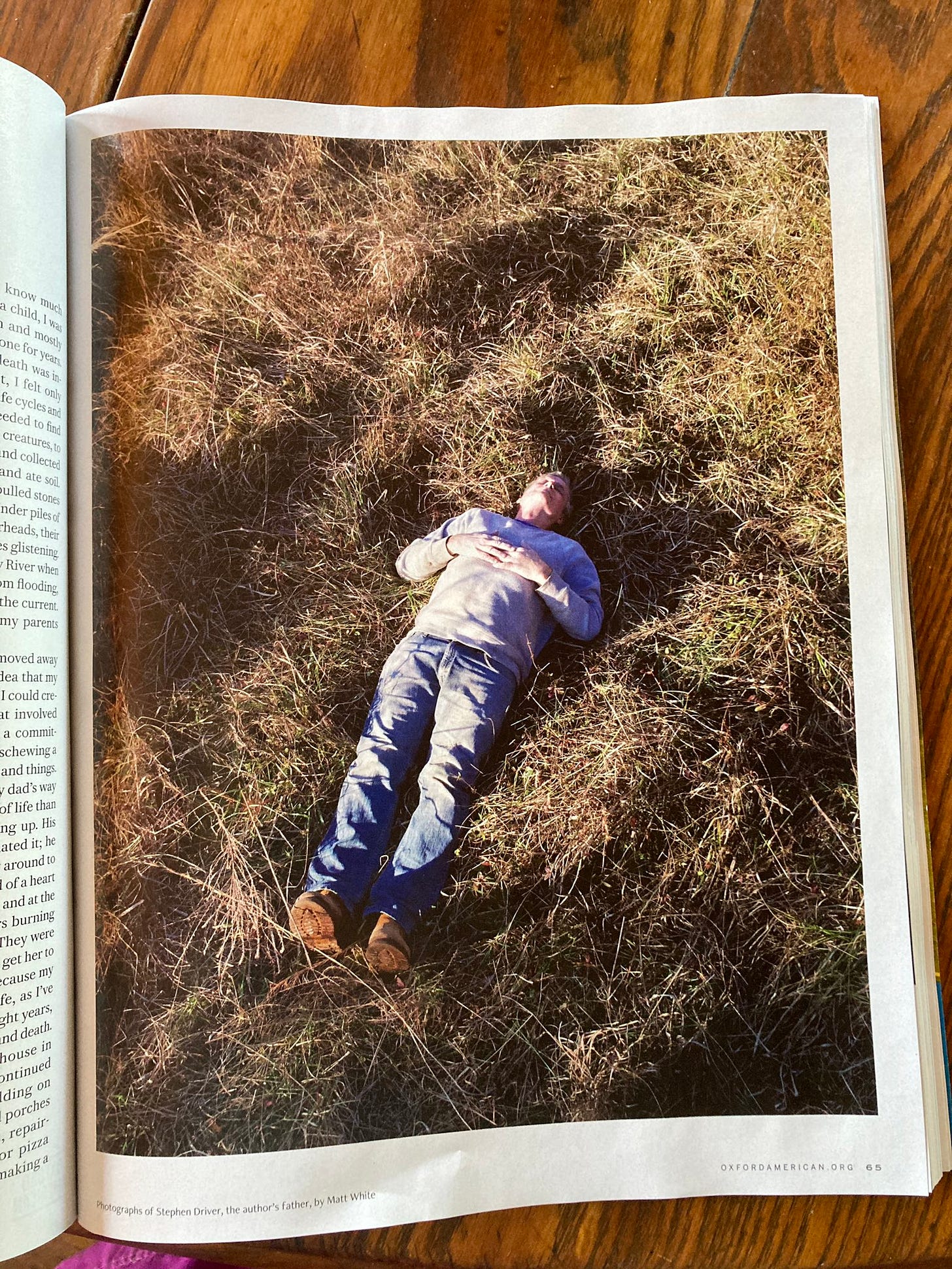 A tomb is a work of art too, right.
In February, I returned to Arkansas to write about my dad building his tomb on the land where I was born in rural Arkansas. My mom would prefer to be composted. This was before coronavirus hit, but now that my essay is out in the print edition of Oxford American, it feels intense and beautiful to be able to have these discussions with my parents.
Love,
Alice