Forbidden to forbid

One can't forbid nor deny/ The right to live the reason to dream/ One can't forbid the believing nor the creating
Brazilian singer Caetano Veloso wrote the lyrics above in "É Proibido Proibir," and they've been running through my mind. "Last week I traveled to Colombia to attend a RISC security training for journalists, and my visit coincided with national protests that swept the country, with students in the streets marching against corruption, lack of investment in public education and violence against activists. Students, many of them on bikes, sang and banged on pots and pans (in the long Latin American tradition of the cacerolazo) and danced.
One can't forbid a bit of love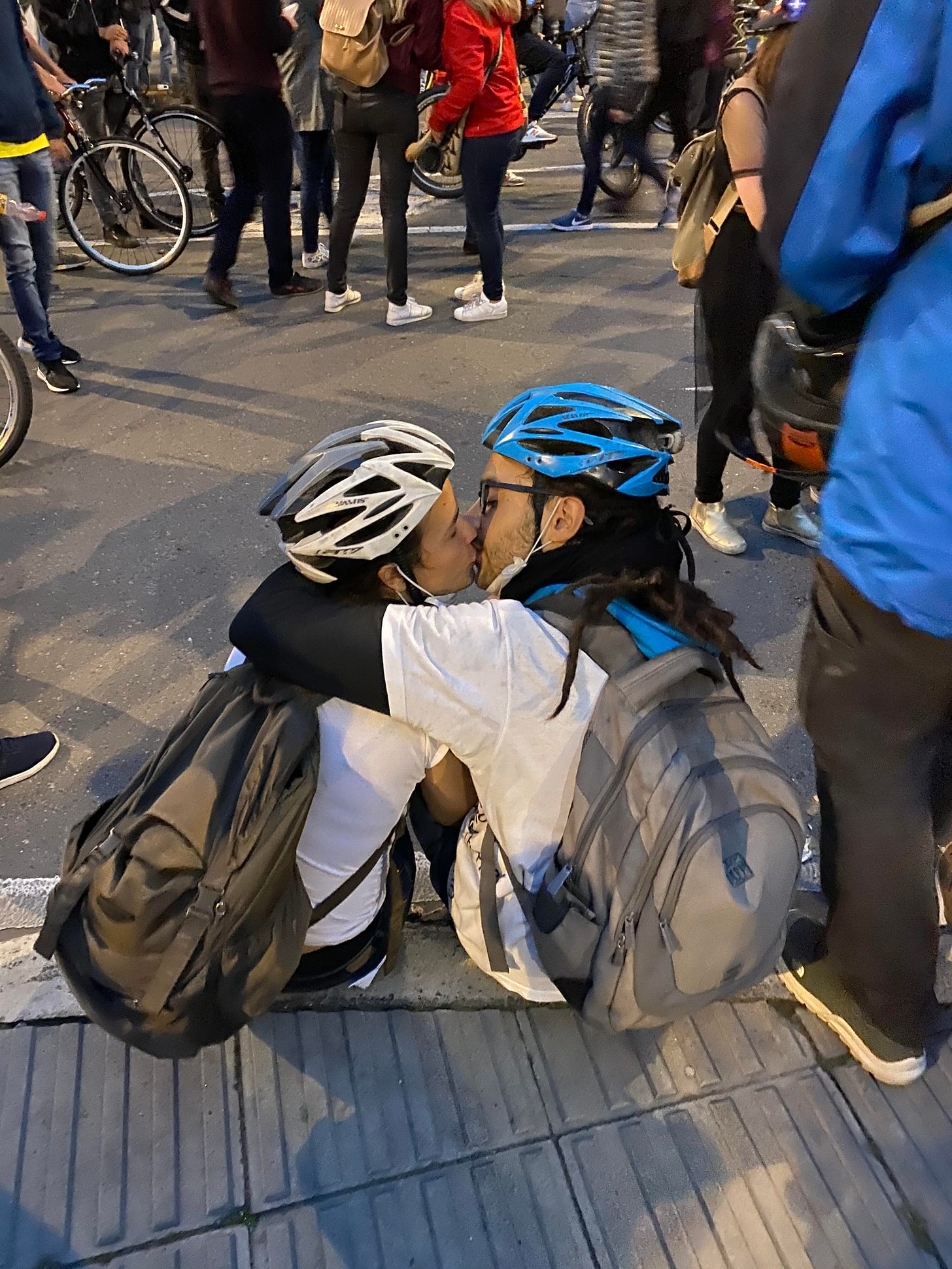 They also marched with pets adorned with variations of the Colombian flag.
One can't forbid the zeal for singing/ Nor the duty of saying what shouldn't be silenced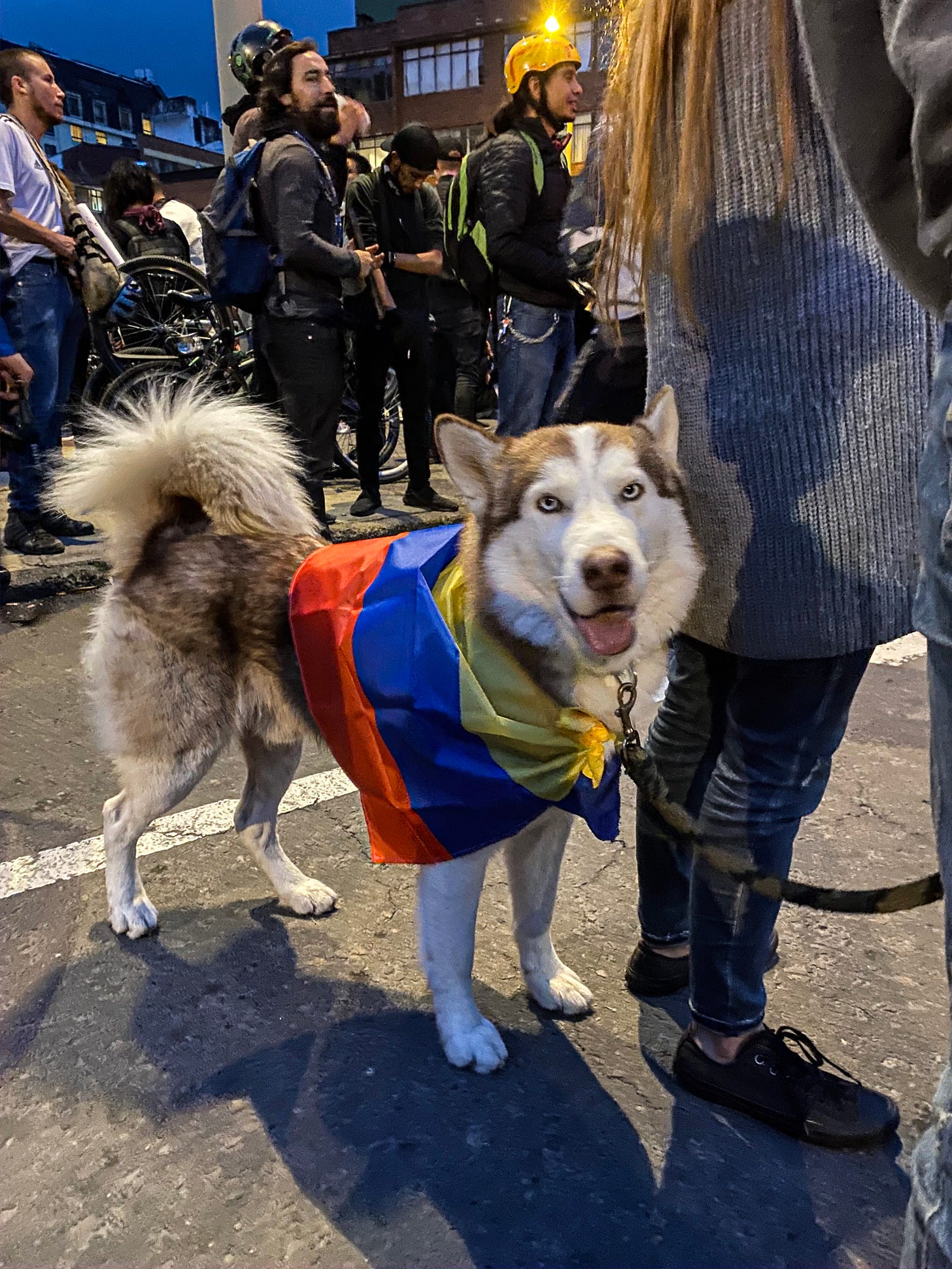 Giving thanks for the rebels and the misfits among us, the ones who are brave enough to fight for equality
I've been thinking a lot this week about giving thanks, about looking beyond my own existential woes and holding a space for all the people and acts that have moved me this year. Interviewing students - 21, 22-years-old - who are in the streets of Colombia and Chile and Peru raising their voices to get better funding for public education, to protest against the killings of indigenous leaders, to demand an end to corruption - gives me hope and strength. I hope I never get too old or jaded to recognize and be thankful for young people working to make the world a bit of a better place for us all. Governments, especially ones with a dictatorial hold on power, want to silence students, to silence citizens, to forbid them from writing and speaking truth to power. But they will be reminded time and again throughout history that it is forbidden to forbid, that a stranglehold on power only last so long.
One can't forbid the choice of free thinking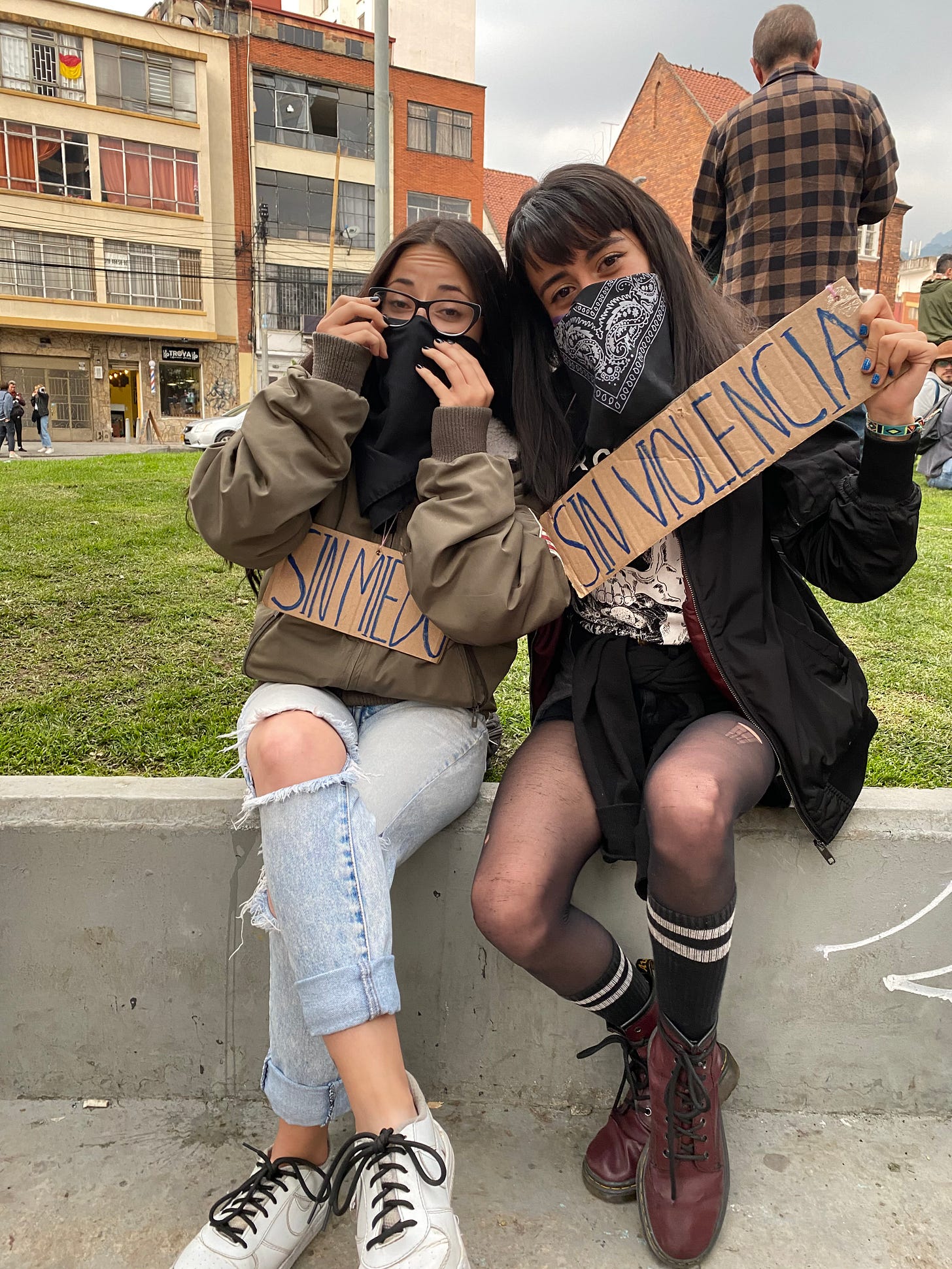 Thank you Sofia and Carolina, fearless Colombian students, for working for a world without violence, without fear.
Abrazos,
Alice