Bringing together a climate change denier and a climate change believer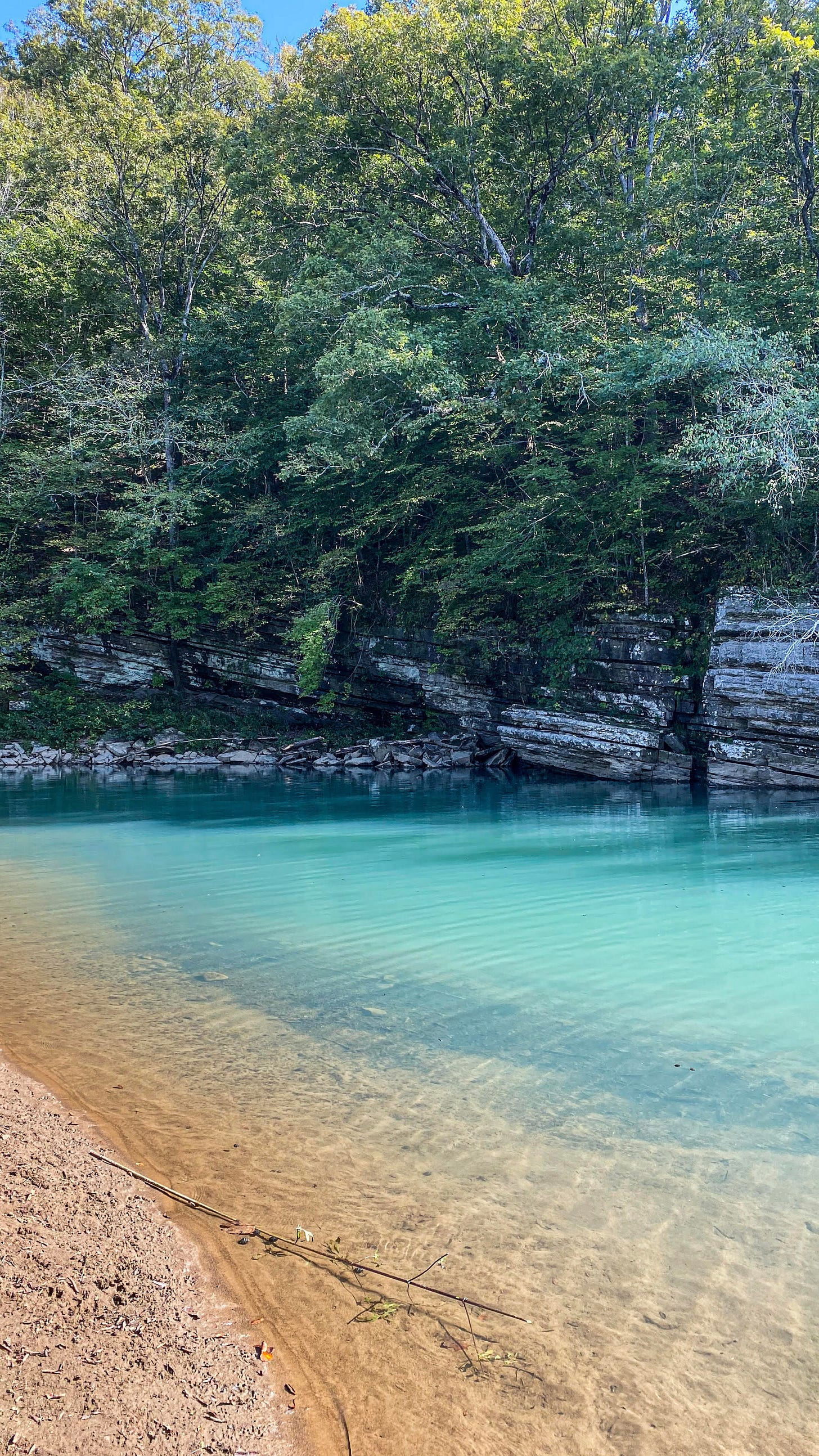 Yesterday I brought together a climate change denier and a climate change believer for an in-person conversation sitting on the banks of the Little Mulberry River. The color of the river, as you can see above, is a surreal mineral blue-green. I did not think this conversation would happen during the pandemic in the polarized political environment in the US. I'm surprised I didn't weep when I got these two men together to discuss climate change while sitting on the banks of one of the cleanest rivers in the state. I recorded their conversation for a podcast I'm producing. The climate change denier, an Arkansas state senator, believes in climate change but doesn't think man contributes to climate change. The climate change believer is an organic farmer who has been working the land in rural Arkansas for the past 40 years. The organic farmer tried to convince the senator to invest in solar panels for his home and for the state capital. The senator said he did want to put solar energy on his property, and the farmer recommended several experts in solar energy. They both agreed that in conversations on Facebook and Twitter, people say things they would never say in person. And they discussed disinformation and how Facebook and Twitter have served to spread disinformation in ways that have poisoned democracy.
These conversations combined with watching a president who says he will not support the peaceful transfer of power, made me finally quit Twitter and Facebook. Anyone who is a freelance journalist knows that this is a difficult decision because many freelance careers hinge on being 24/7 on social media. But I'm weary. I want to write letters. I want to do long-term projects that require silence. I don't want to be doing the full-time unpaid work of providing data to Twitter and Facebook. I don't want to be part of platforms with no ethics beyond making money from outrage and disinformation. By leaving those platforms, could I face the end of my freelance career? I could. And I'm willing to take that risk and to bet on moments like this conversation by the side of the river between a climate change denier and a climate change believer. I've waitressed. I've served coffee. I've worked as a translator. I am not afraid of doing whatever work I need to do to keep writing. If not having followers makes me irrelevant, then I am diving into irrelevance to see where it takes me.
I mailed letters to everyone who sent me their address. One of the letters I got in response read: "I'm constantly trying to support others - with $, time, political will, & love. Hang in there!"
Alice